The Business of Coaching:  Activation Group
The Activation Group started March 15 and may be scheduled again starting in September 2017. If you are interested in the September group, email Linda to be placed on a list for priority registration. I would love to have you join me!
The group will be structured around my eCourse, The Business of Coaching: Starting the Journey.
Join me for this group if now is a good time for you to:
Take action to launch your coaching business or ministry forward
Either create your coaching vision or capture it…or both!
Receive consulting and coaching as you progress
Gain insights and success together with a small group of like-minded coaches
Be encouraged via coaching and camaraderie
Establish goals, gain results and expect some fun along the way
This will be a small group, with only 8 spots.  We will meet over the phone and/or video on Wednesdays from 1:00 – 2:15 PM ET on these dates: March 15, 22 and 29, April 5, 12 and 19 and May 3 and 17.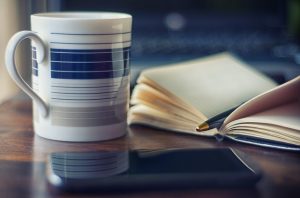 There will be a topic for each session, according to the lesson structure of the course. In each session, as part of the group coaching experience you will have the opportunity to receive laser coaching from me to address your specific goals and to facilitate your unique progress. In our sessions you can also ask for feedback and input from the group – you will both contribute to and learn from the group experience.
The topics are:
Walking Your Talk
Creating Business Vision
Marketing Essentials
Setting the Stage
Enable Online Marketing
Prepare to Engage Clients
Managing Your Business
In addition to addressing these topics, you will have the opportunity in each session for coaching based on where you are at in this process. Each participant will be at a different place in the process of creating a successful coaching business. You will be supported and encouraged to take next steps that are just right for you.
The cost for this experience is
$497 (eight group sessions and the ecourse)
$397 (eight group sessions if you've already purchased the ecourse)
Payment plan available!
Activation Boost: For additional support, participants can add three individual sessions to be scheduled March – June for $270 (a $450 value). This price is available when you let me know at the time of registering for the group.
This group is for you if you are:
You are brand new, just starting to create the foundation for your successful coaching business or ministry
Or you are experienced, with the goal of restarting your coaching business or ministry
You are ready to invest in progress and launch forward
You are committed to activating a new vision by summer!
How do you join? Sign up by choosing your option below. With only 8 spots available, this could fill fast, so let me know to reserve your spot now. I'm only reaching out with special invitations now so you have a special "in" until it goes to a wider audience.
Email me if you have questions:  Contact Linda
If you'd like a preview, here is the course introduction:
<iframe src="https://www.youtube.com/embed/_aJ1NV7AI0Q" width="640" height="480" frameborder="0" allowfullscreen="allowfullscreen"></iframe>